Carpet Cleaning Katy shouldn't be difficult to find. With the competition not providing the quality services you can count on, you need to know who to call. Having the number for a carpet cleaner in the area is going to help you keep your home clean and ready to invite guests inside, without having to worry about what your carpets look like. We'll do you a favor, here's ours! (281) 746-6292
With our services here at Zerorez, you can rest assured knowing that our services offered are the best. You don't have to call another company to handle the floor cleaning, upholstery cleaning, or especially the carpet cleaning which is needed to keep the home the cleanest it can be.
Learn more about these services, the area, and getting a cleaner floor than what you currently have. It will be worth it.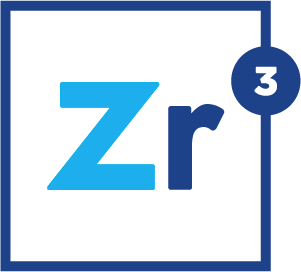 Katy, Texas
Beautiful views, nice weather, friendly people; this city is a place to visit while in the Houston area. Located in the Houston metropolitan area, the communities are full of families and middle-class working Americans that love the finer things in life including clean carpets. The neighborhoods are lined with beautifully built homes, as well as trees filled with flowers and fruits.
The Katy Historical Society has a Railroad Museum that has been made available to those living and passing through the area. With numerous railroad cars available to look at and even get up on, you can find a piece of history hidden within the city limits. This is also where you can find antique farm equipment that was used in the very city and stayed there to tell their stories to those that want to learn more.
Mary Jo Peckham Park is the park where a stocked fish pond is full of welcoming fish. You can feed them or catch and release them. With plenty of views, as well as space, you can bring a picnic lunch and a friend to enjoy it with. As a place worth visiting, Katy is definitely a place to look into and visit if you are passing through.
Those who live in this city have no complaints. With a short drive to the bustling Houston city life, you can find the best place to spend your time, go to work, or just find something to do outside of the smaller neighborhood suburb of Katy. Numerous businesses that work in this area will come out to Katy to provide more help, including carpet cleaning for those homes or businesses searching for help.
Our Most Popular Services
Carpet Cleaning
The carpet cleaning that is being done inside the home should be done by a professional. You want to make sure that the carpet is cleaned through the best company. The machines that Zerorez uses can get deep into the carpet, and under the pad, where the debris and other particles are held but hard to pick up with any ordinary household machine. We take the time to go over all the problem areas to clean them well.
Area Rug Cleaning
Just like with those carpets throughout the rooms of your home, you want to make sure to have the professionals go over the area rugs in the home. These are one of the hardest pieces of the home to clean, especially if you are just doing normal vacuuming. This is something you need to have regularly cleaned, as they are normally high traffic areas of the home. Having the cleaning done will keep the home cleaner.
Upholstery
The furniture in the home can become quite dirty and this can hold smells that you may not want inside the home. It might also cause stains and other unsightly looks to the home. If this is something that you notice, it is important that you have someone that can come out and provide the upholstery cleaning needed. The cleaning should be done with a machine that provides deeper cleaning than other cleaning machines are able to provide.
Pet Odor Removal
If you have pets, then you know their dander and fur can get everywhere. Your pets might have accidents in the home, or they might just have that wet dog smell that is hard to remove from the couches, the rugs, and other areas of the home. This is normal. Speaking with our team of experienced technicians and setting up an appointment with Zerorez Houston will help you remove these unwanted smells.
Tile and Grout Cleaning
The tile and grout on the floors of your home need to be thoroughly cleaned. Even if you have used a specialty product to remove the dust, dirt, and debris, it's likely not doing a good enough job if the product contains soaps or harsh chemicals. Substances that contain soap will attract even more dirt and grime in the long run. Having one of our professionals bring in our high-quality, highly professional machines to do the cleaning can ensure that your floors are thoroughly cleaned.
Benefits of Using Carpet Cleaning Companies
There are a number of benefits that come from using carpet cleaning companies, including but not limited to:
Professional cleaning extends the life of the carpet
Helps remove smells
Can remove stubborn stains
There are no residues left behind from Zerorez professionals
Can help with other areas of the home including upholstery
Enhances the look of the room
Removes dirt from the inside of the carpet
Reduces the look and feel of traffic lines in the carpet, making it appear new and less worn down
Helps you clean your home from time to time without having to do it yourself, because Zerorez will do it for you
There are so many benefits you can get, and you will get when using our professional carpet cleaning services.
Directions to ZeroRez Houston
Carpet Cleaning
Address:
6529 Cunningham Road Suite 2205,
Houston, TX 77041


Phone Number:
281-305-4804
September 27, 2022
September 16, 2022
August 29, 2022